When Does Termination Become Wrongful?
Written By: John Poole on December 10, 2009
166 Comments
The "Great Recession" has been a godsend for some companies that were looking for a r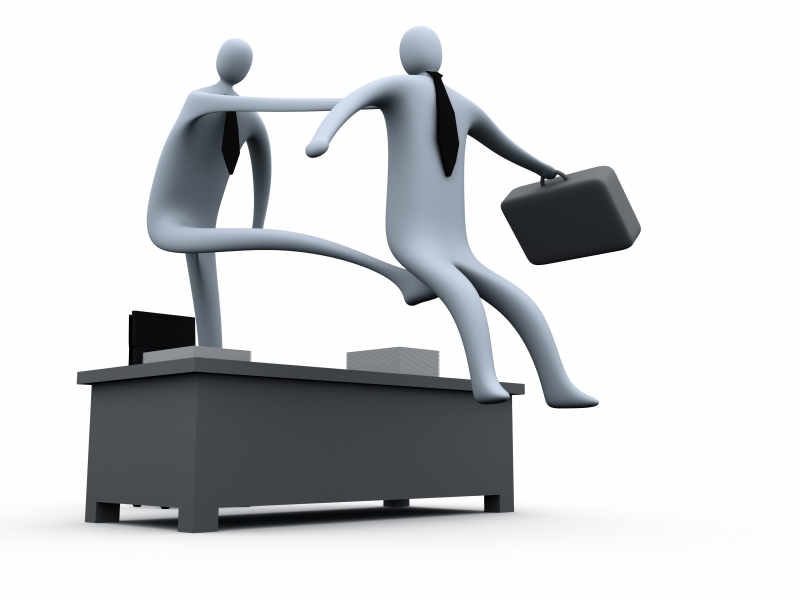 eason to get rid of people they just didn't like, but didn't have a good enough reason to fire.  They could just lay them off due to lack of work and blame it on the economy.  It's like a get out of jail free card for companies that feel they made a bad hiring choice or aren't getting what they think they deserve out of a particular employee.  It's so much easier than confronting the employee and collectively working toward improvement.  The question is if this should be allowed, or if there should be something stopping companies from discarding employees even though they have plenty of work. 
I was one of the unlucky folks laid off during this little dip in the economic cycle.  But surprisingly, the hardest part of it was not getting canned, but rather the fact that I didn't have a network of contacts built up in the area to call upon when I was looking for work.  I moved about two thirds of the way across the country to take the job and was then discarded after 11 months.  This didn't leave me much time to build my professional network, as they like to say.  Without knowing anyone in the area, I was like the bastard child at the family reunion when I went out looking for work.  If you are one of those legitimate kids in the family, trust me, it's not a good feeling.  
I didn't think it was fair to lure someone to your company with a high salary, promise them economic downturn mitigation, kick their butt for 11 months, make a ton of profit, and then dump them on the sidewalk.  But really, who's stopping them?  If that is the strategy that makes them the most profit, why would they not do it?  It certainly won't be morals, ethics, or genuine concern for the well-being of others.  
I decided to get a fresh, but sometimes cynical, perspective on this at the chat forum Contractor Talk.  The responses ranged from, "Times are Tough" to, "Stop playing the virgin that got felt up on prom night" and "Wow, talk about entitlement".  Nobody was overly sympathetic, however, I wasn't expecting a strong does of sympathy.  Rather, I was trying to get an outsider's perspective of the situation. 
My biggest issue was that even though they said I was laid off due to lack of work, I was actually fired for reasons that I am unaware.  I had a six month performance review written into my offer letter that was never given to me even after following up at the six month mark.  If there were performance issues, they definitely should have communicated the issue and given me the opportunity to make corrections. 
My biggest mistake in the whole deal was not getting a severance package written into the contract.  This would have kept them from hiring me if they thought I wasn't going to make it anyway, and it would have also kept them from firing me just to save a buck in the short term.  Of course you couldn't get that now, but back in the go-go days of early 2008, you probably could. 
I think that there should be some kind of monetary punishment for companies that lay off a lot of people.  The small incremental increase in unemployment insurance premiums just isn't enough.  So what they do is hire a bunch of people and then fire, ahem, lay-off those they don't like.  It's like they're trying to build an army of gladiators or something.  I think there should be a tax for laying off employees which is proportional to how much profit a company makes that year.  I'd love to see that one get pushed through Congress.
Tags: Construction blog, Construction Economics, John Poole, termination, wrongful