Public RFPs: What Do We Do With You?
Written By: John Poole on February 15, 2014
No Comment
I've spent the past four years starting a construction company through the public bidding process.  While I have arguably been successful in doing this, it has not come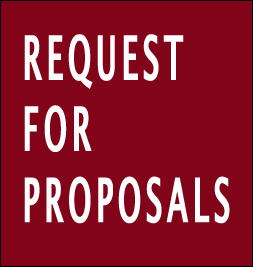 without plenty of headache, heartache, and just plain unimaginable stress.
I've probably bid at least 100 public RFPs, but I've only been awarded less than 10.  I've dealt with pretty much everything from erroneous disqualifications to last minute bid deliveries where I tossed my proposal in with only seconds to spare.   I've been the low bid on projects with over 15 bidders and also the high bid on projects with just as many submissions.  I've won jobs and had very smooth projects with few problems and I've done projects where it's a battle right down to the last check being delivered.  Long story short, doing public construction projects is a tough way to make a living and at times, questionable as to whether it is worth it.
Basically, through the course of attempting to start a construction company through the public bidding process, I've laughed, I've cried (no joke), and I've spent weekends balled up on a couch wondering how I was going to get a job done with the money I had left.  I've battled with town councilmen, labor boards, owner's reps, and,  of course, our best friends – lawyers.  While on perhaps one occasion I considered going to a local bridge like the Ben Franklin or Delaware Memorial and hurling myself off of it, I managed to maintain relative sanity through the process – although there were times when it could have easily gone either way.
I know why the system is set up as it is.  The award is required by law to go to the lowest "responsive and responsible" bidder.  This is evidently the only way to make the system truly fair and avoid the potential of public money going to contractors that would be in the political or personal best interests of those awarding the contract.  And honestly, as much as I've thought about it, I can't really come up with a better way to do it.
I think it's pretty much established that taking the low bid, especially with a high number of bidders is rarely a good idea.  But again, what else do you want to do?  If government entities started negotiating contracts directly with contractors, it would become even more of a mess and everybody knows it.
With the system being what it is, when you bid a public project you are also certifying that you will accept the contract that is included in the bid documents along with all the terms and conditions.  If you ever read the terms and conditions along with all the supplemental conditions that are thrown into the contracts, you may realize that everything is severely steered to the advantage of the owner and architect.  Many of the contracts are a standard AIA agreement, and while they appear to be relatively fair, supplements are often added that would make any right minded contractor run far, far away.  However, contractors (including myself) show up time and time again to bid these jobs.  Sometimes I feel like we're all intoxicated by the thrill of winning a bid and we ignore the risk of what we are doing.
But let's not forget about the most risky contract clause of all.  You got it – Liquidated Damages.  If you're in the biz, you probably call them LDs.  I've been on $100,000 contracts with LDs of, gulp, $1000 per day.  Fall a week behind on a project like that and you're under water real fast.
But let's get back to the question at hand – Public RFPs: What do we do with you?
I'm actually very good at pointing my finger at a problem and then being much more quiet when it comes to proposed solutions (just a talent I suppose), but if I were to take a stab at improving this process, I think it would come down to somehow avoiding the problems of substantially low bids while still maintaining a fair bidding process free of collusion, nepotism, and overall corruption.  But again – how?
I would say that going to some kind of value based award process would be best, which is basically a private section model.  However, if this were the case, I can't really see a company like mine winning value based bids when we (I) first started because of the perceived risk associated with new companies with few, if any, employees.
So what do we do with public Request For Proposals?
We need to manage them better on the owner side.
It's very easy for an owner to skimp on project management or owner's representation because the money does not go directly into work in place.  But if there is more project management, there is more collaboration between contractors, owners, and architects and more overall project communication.  This is the key to making these projects more successful.
So let's pump a little more money into management on the owner's side and maybe we can avoid all those contractors' tears – including mine.